Your place for excellent medical education and training at the CT² Center for Teaching and Training of RWTH Aachen University Hospital
Continuing medical education and training at Demo-OP
Training and continuing education are key to creating adaptable competence profiles for changing work and environmental conditions. This is also and especially true for medical disciplines. The quality of continuing medical education offerings depends to a large extent on the professional and didactic experience of the teaching staff and, not least, on an ideal technical and spatial infrastructure.
The Medical Faculty of the University Hospital of RWTH Aachen offers in CT², the Center for Teaching and Training with the Demo-OP (demonstration operation room) an excellent infrastructure for the realization of first-class medical continuing education. Together with the specific know-how and fresh frozen specimens of the Anatomical Institute, events can be held at the highest level for all surgical disciplines.
Multifunctional utilization and cooperation concepts are jointly created, from which innovative solutions for the challenges of high-performance medicine emerge. Experts from the RWTH University Hospital and affiliated networks provide support in the following areas:
Regulatory requirements
Innovation process management
Moderation
Team building
….
Your ideas – Our organization
RWTH International Academy gGmbH organizes your event according to your specifications!
OR courses / procedures in demo-op
Objectives:
Link theory with applied practice in a focused manner
Establish direct reference to everyday professional life through real case descriptions
Gain surgical confidence and experience
Practice "complicated" cases in a plannable way in a safe environment
Define and try out procedures in the team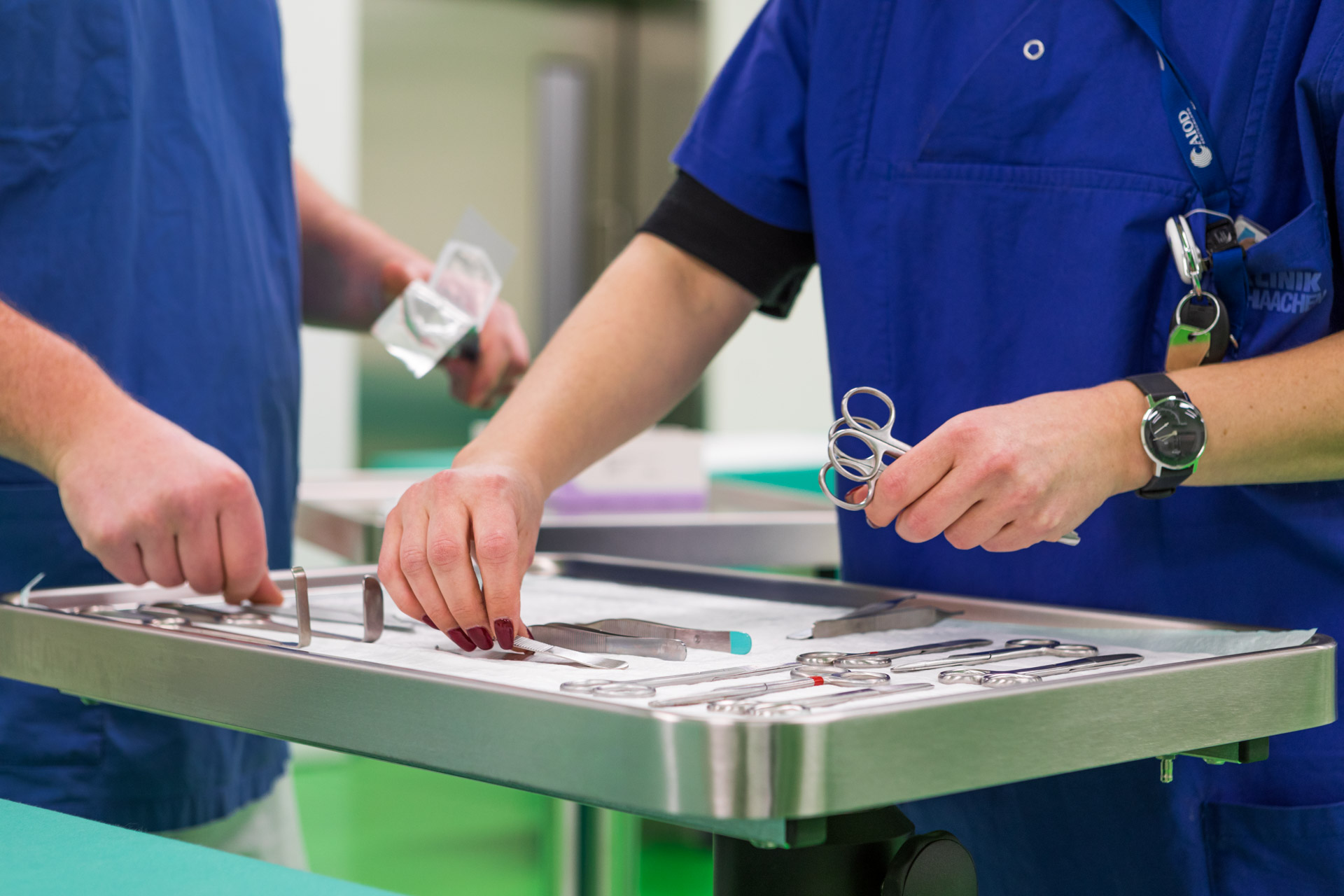 Product development & training for companies in demo-op
Objectives:
Reduce time-to-market significantly
Develop and test innovative instruments, devices and materials of all risk groups as well as processes under real-life conditions
Support and operationalize constructive and valid feedback through an intensive exchange of medical professionals, scientists and producers
Provide intensive product training for users
Market launch events
Brainstorming workshops for product development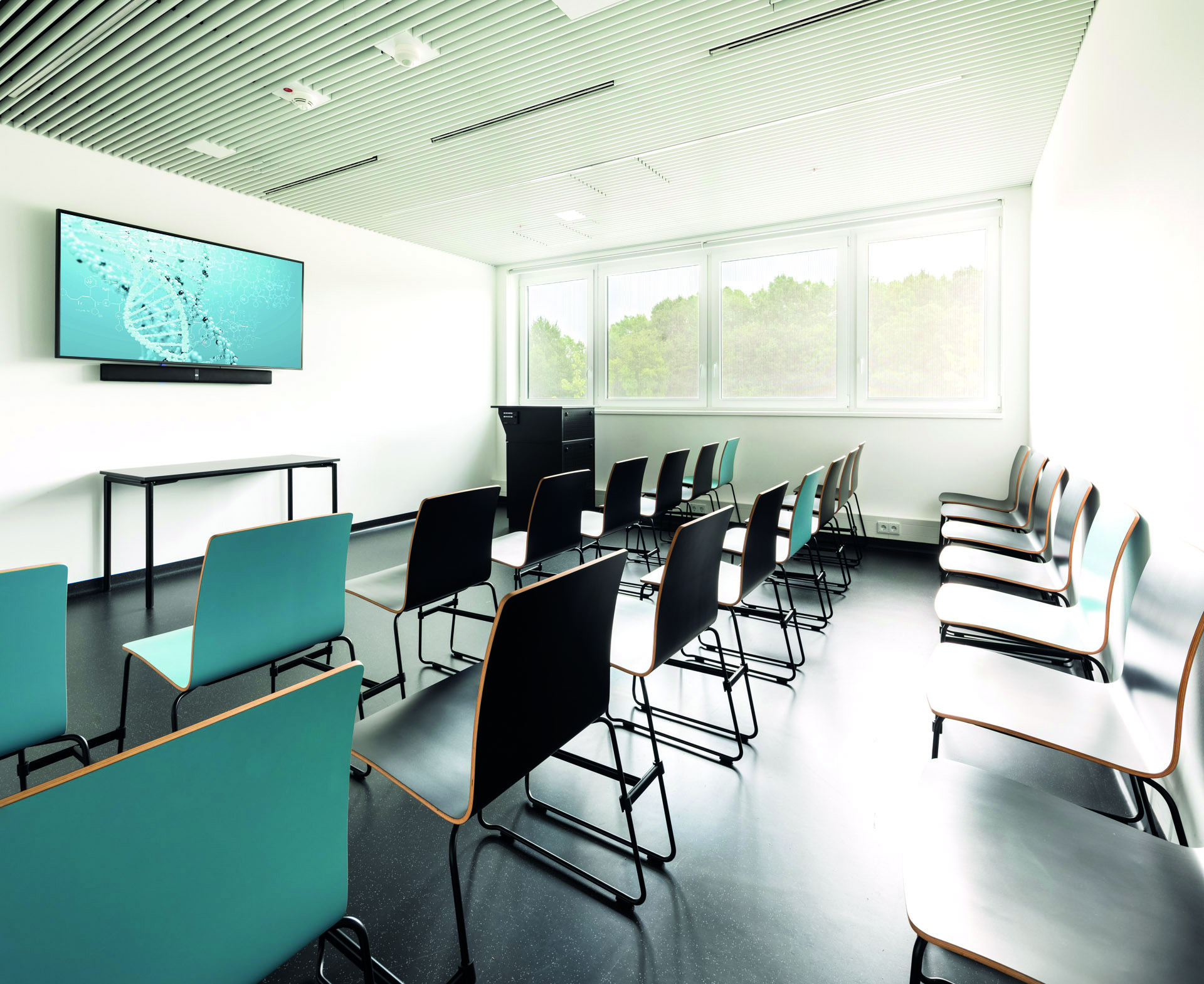 What our customers say

"Everything from a single source" – that's how we experienced the event management at CT² with our colleagues from the RWTH International Academy. The organization was perfect in all areas. We have already booked for 2022 and 2023.
200m² area | Huge working space

Radiopaque separable

| Maximum flexibility

X-ray equipment on site

| Full service provided, incl. radiation protection concepts

Flexible arrangement of up to 11 workstations

| Optimal course structure

Fresh frozen specimens

| Physiologically close situs, optimal haptics, tactile feedback during interventions
Live broadcast from the OR

| Hybrid formats, can be used worldwide, high reach of the event

Disposables

| Provided according to requirements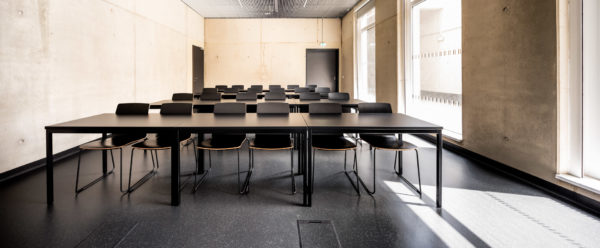 Room 1:
50 m²
Up to 24 persons
Modern presentation equipment
Room 2: 
40 m²
Up to 20 persons
Modern presentation equipment

424 m²
Up to 376 persons
Flexible seating
State-of-the-art presentation technology
Reception area
Event area
Seating steps
Powerful services of the RWTH International Academy
"Dreiländereck", beauty & history
Situated in the tri-border region of Germany, Belgium and the Netherlands, Aachen enchants visitors with its monuments, squares and winding alleys. But not only the location in the tri-border region or the beautiful old town make the westernmost city in Germany so special.
In Aachen, more than 2,000 years of history meet 60,000 students. That's why the city is also best known for Aachen Cathedral, Germany's first UNESCO World Heritage Site, and the large number of young people.
Relevance of the University Hospital
For more than 35 years, the excellently qualified teams of physicians, nurses and scientists at RWTH Aachen University Hospital have been competently committed to the health of their patients. Today, the 8,000 employees provide care for around 50,000 outpatient and 200,000 inpatient cases annually on 220,000m² of floor space – making RWTH Aachen University Hospital the largest hospital building in Europe. As a maximum care facility, it combines patient-oriented medicine and care, teaching and research at an international level, and covers the entire medical spectrum with its 36 specialist clinics, 28 institutes and 6 interdisciplinary units.